The world of finance is constantly evolving and one of the newest players in the field is CryptoUnity.
Cryptocurrencies are slowly but surely taking over the world, expanding their presence and thus their practicality. It is widely believed that they will sooner or later take over the financial world, but that comes with its advantages and disadvantages.
One of the disadvantages of cryptocurrencies is that they, due to their basis in the technical world, exclude those who do not know anything about it, at least for the time being. These folks have no basis on which to build their knowledge. Even if an individual decides to enter the crypto-sphere, obtaining basic, correct information is difficult, since there is no confirmation anywhere that what someone 'Googled' is true. This is where CryptoUnity comes in.
CryptoUnity is a Slovenian start-up that is building a crypto exchange, with the main focus being on beginners. It's designed to ease people into becoming acquainted with cryptocurrencies, whilst being backed up by education and 24/7 user support.
The exchange also pays a lot of attention to the security aspects of dealing with crypto assets. By implementing a cold wallet with an NFC card, CryptoUnity provides its users with a secure way to store their funds. In addition, the platform will offer a portfolio to monitor the user's assets and their values, educational workshops, CryptoUnity research and even physical traveling exchanges.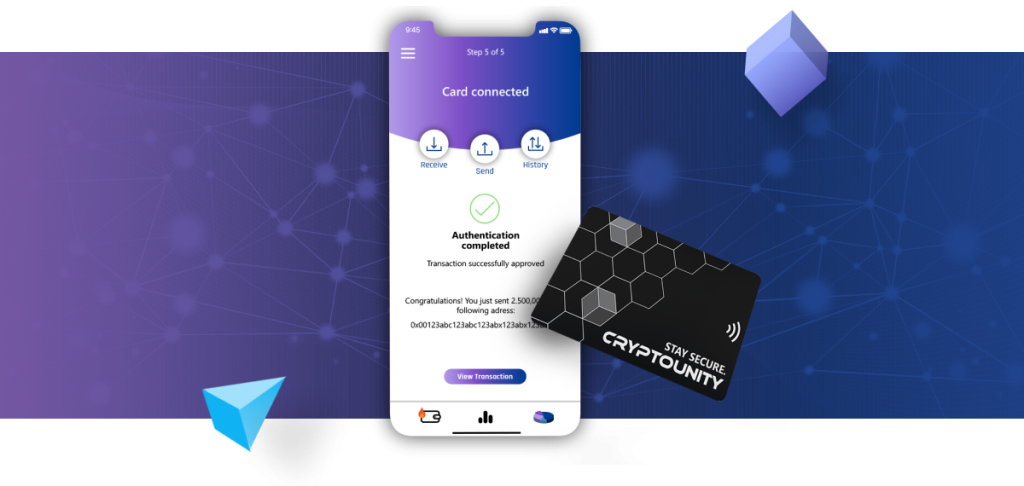 The project has its own token – CUT, which grants holders many benefits and different use cases on the CryptoUnity platform, such as lower fees, rewards for holders and access to further education. CUT holders are entitled to various bonuses, such as holder rewards, airdrops and a better position in giveaways. Last but not least, the token will enable staking, which will bring additional bonuses. CUT was officially deployed on the mainnet on December 23rd, 2022, where token locking and vesting are activated after TGE.
The team behind the CryptoUnity project is a group of young, diverse individuals with a mix of crypto knowledge and an understanding of how people think. The team also received a gold KYC badge during the project's audit by the renowned audit firm, CertiK. This demonstrates a high level of transparency and trust. They also emphasize the importance of listening to users and actively implementing their suggestions and opinions in the further development of the project. In their opinion, this is the only way to create an exchange that will be as user-adapted as possible.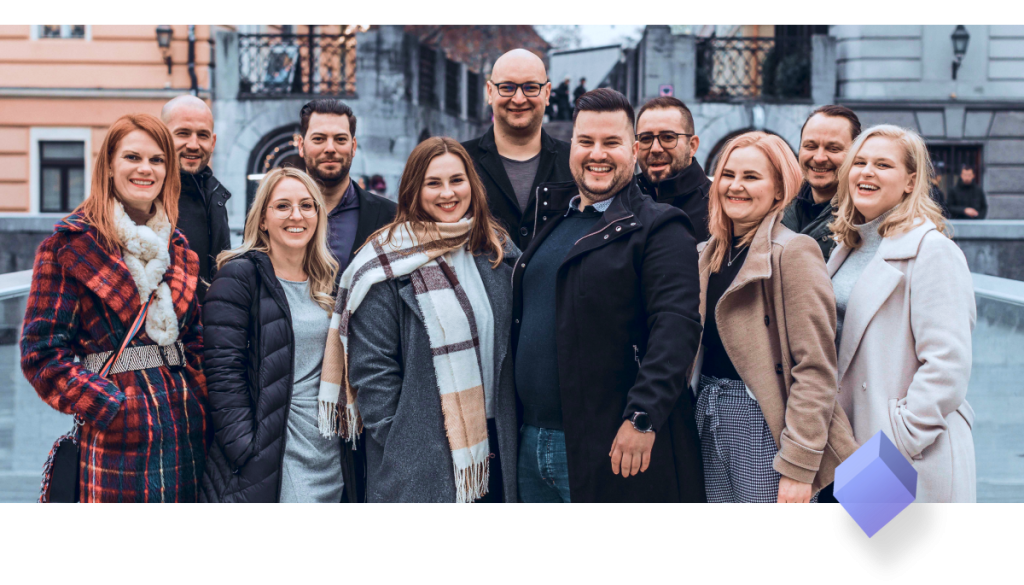 In the upcoming month, CryptoUnity is also preparing for the last, worldwide, presale of its token. After successful presales at home, in Slovenia and in the wider Balkans, they are now establishing themselves on the global market, where they want to put their name on the crypto-map.
The worldwide presale is also the last chance for everyone who would like to support the project by buying CUT. After the presale, the token will be launched on the first crypto exchange and from there… who knows, maybe we have another very successful Slovenian crypto project in front of us. We remind you that Slovenians have already succeeded in the crypto world in the past. There are probably few who do not know about Bitstamp from 2011.
If you believe that the mass adaptation of cryptocurrencies is approaching, that there is a shortage of customized platforms where beginners can learn about the crypto world, and you want to support a young project, we suggest you visit their website www.cryptounity.org. Read about the project, review their plan and take advantage of the given opportunity: grab the last chance to buy commission-free before their token moves to exchanges!
Social Handles:
Telegram: https://t.me/cryptounity_cut
Twitter: https://twitter.com/CryptoUnityCUT
YouTube: https://www.youtube.com/channel/UCnYp3ZeLiJWqilOW3lHkiNw
Facebook: https://www.facebook.com/CryptoUnityCUT
LinkedIn: https://www.linkedin.com/company/74133865
LinkedIn: https://www.linkedin.com/in/sandi-%C5%A1penko-058ab719a/